Skip to main content
Pick Your Own fruit gathering is a great outing for all the family, we have a small sheltered play area and a coffee machine if you all want to take a little break from your harvesting work.
Our farm is known for a great variety of fruits and berries. We harvest these for sale in our local shops, but our fields are also open for you to come and hand-pick your own. 
The process of selecting and picking your own produce is rewarding and makes a great family activity.
Much of our produce is protected from the elements in our poly-tunnels meaning you can come and pick whatever the weather.
If you don't have the time to pick your own fruit, we have plenty available for you in our lovely farm shop.
For any more details on the crops, please do not hesitate to contact us. We look forward to seeing you in the summer! We have a good facebook page and we share all the news about the farm through instagram, facebook and twitter platforms.
At Downingbury Farm the safety and well-being of our customers and staff is of utmost importance. Therefore, we are still have in place social distancing measures in our shops, as well as in our fields . Our rules will be explained before you enter the fields and clearly displayed throughout, so please ensure you pay close attention.
Our fields open at 9:30am and

last
 entry

for pick your own is 16:00pm Monday - Saturday, 9:30am - 15:00pm Sunday.
Important information for PYO:
Please stay close as single groups.

Please keep a safe distance from other groups of strawberry pickers.

No more than 4 people in a group.

Please try to ONLY touch the strawberries YOU are going to be picking.

Please keep in mind the health and safety not only for you, but for others as well.
Please understand that unfortunately as our crops take time to recover after picking, we can't always guarantee enough produce for everybody.
To reduce plastic waste, we encourage customers to bring their own containers for picking.
See below for our seasonal guide to check which fruits are available to pick your own.
Our Seasons
June
The season starts at middle of June with our first Strawberries, until late in the Autumn. Grown early under protection, these herald in the beginning of the summer in Kent. The first strawberries are often the best flavoured of all.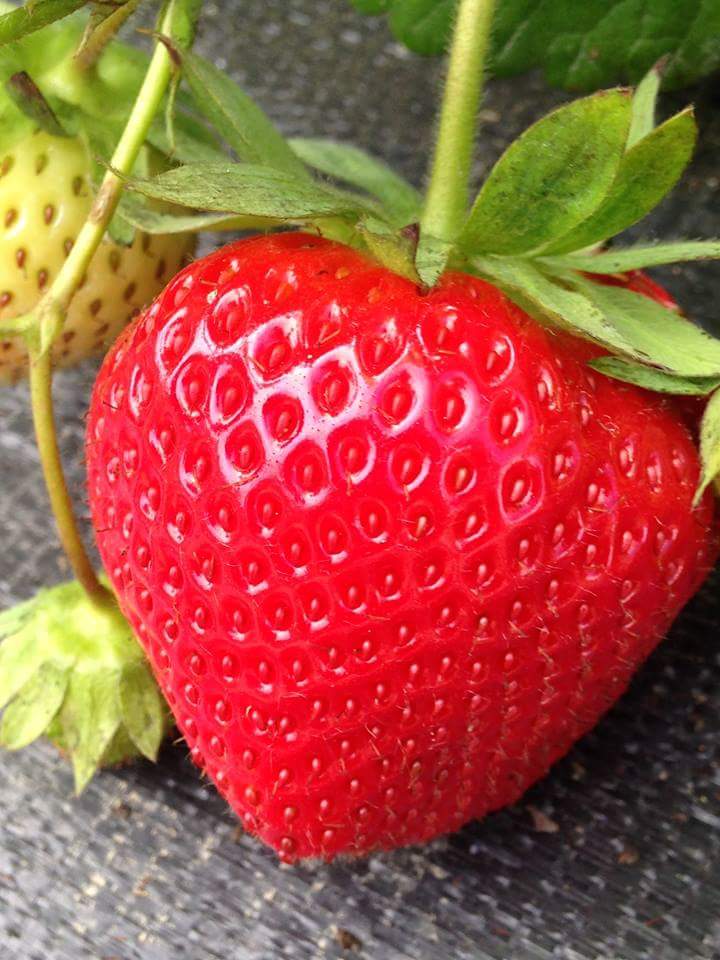 June
Our second Pick Your Own crop this year will be Raspberries A traditional fruit, they are great for making jams, desserts and wine.
Raspberries grow through to the end of September, giving people plenty of time to pick their fill. They are a popular fruit and can be used for jams, puddings, on your breakfast granola or in delicious smoothies.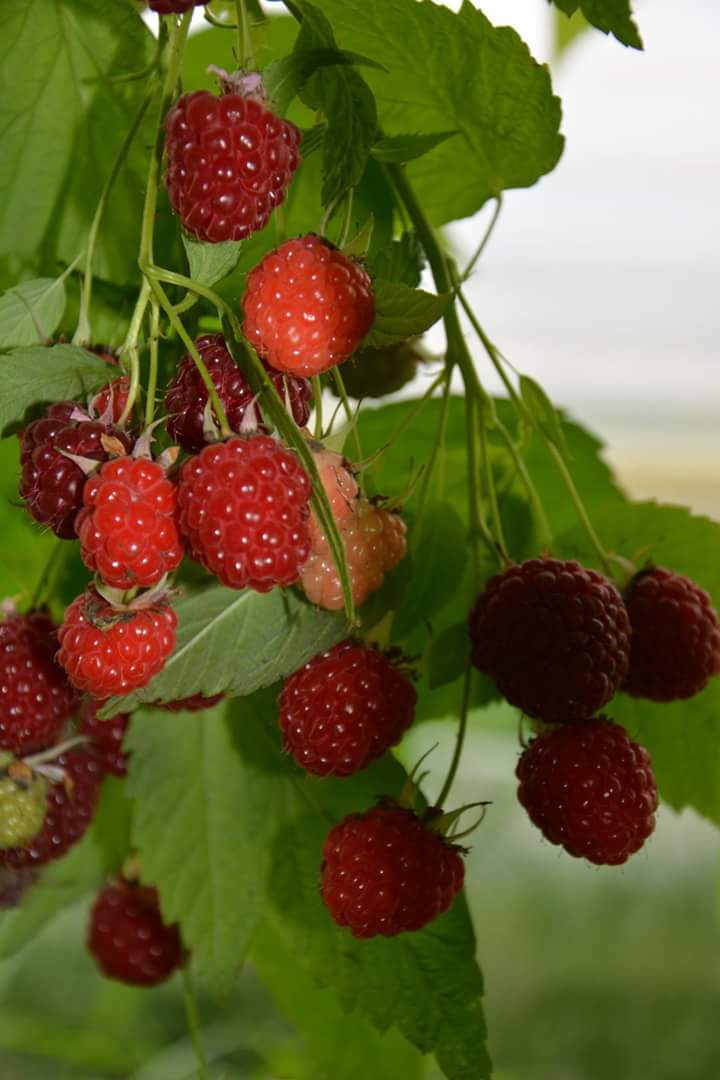 July
Blackcurrants and Redcurrants come in late June/early July and last for about a month. These provide the middle of the season with colour, flavour and versatility. Delicious as jams, you can also make wonderful sorbets, easy jellies and quick  compotes to accompany roasted meats. Blackberries season begins in mid- July and last until the first frost.
Try mixing them with other fruit for comfort food such as crumbles and, of course, summer pudding.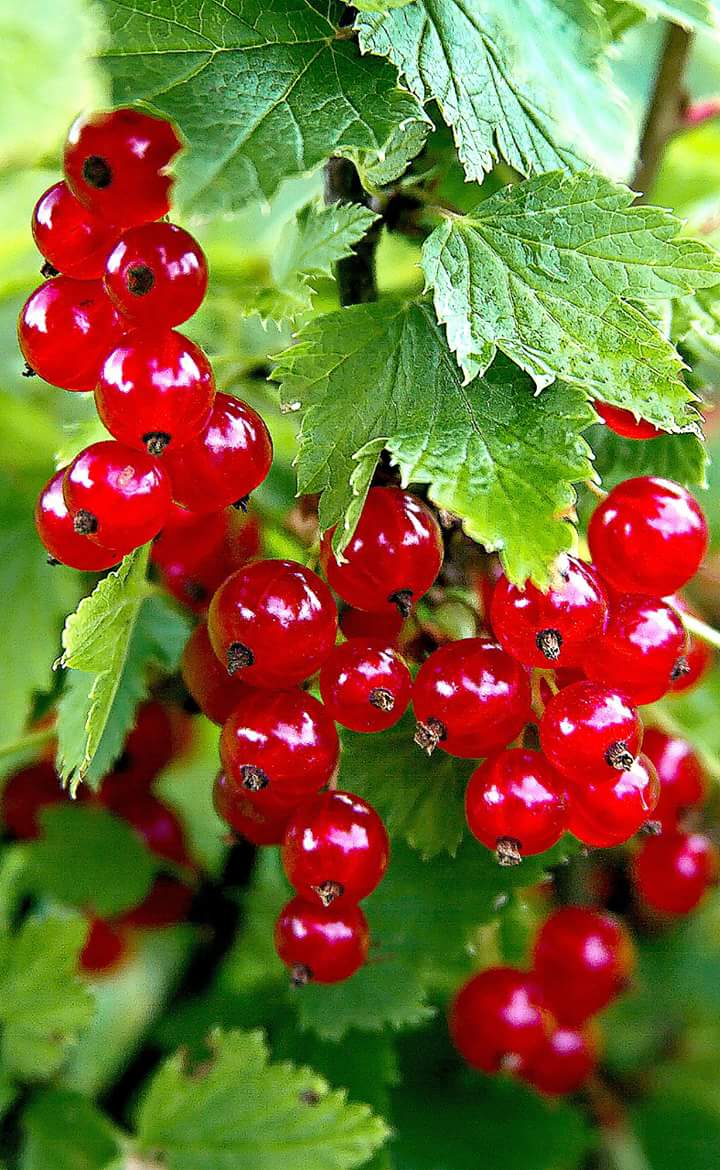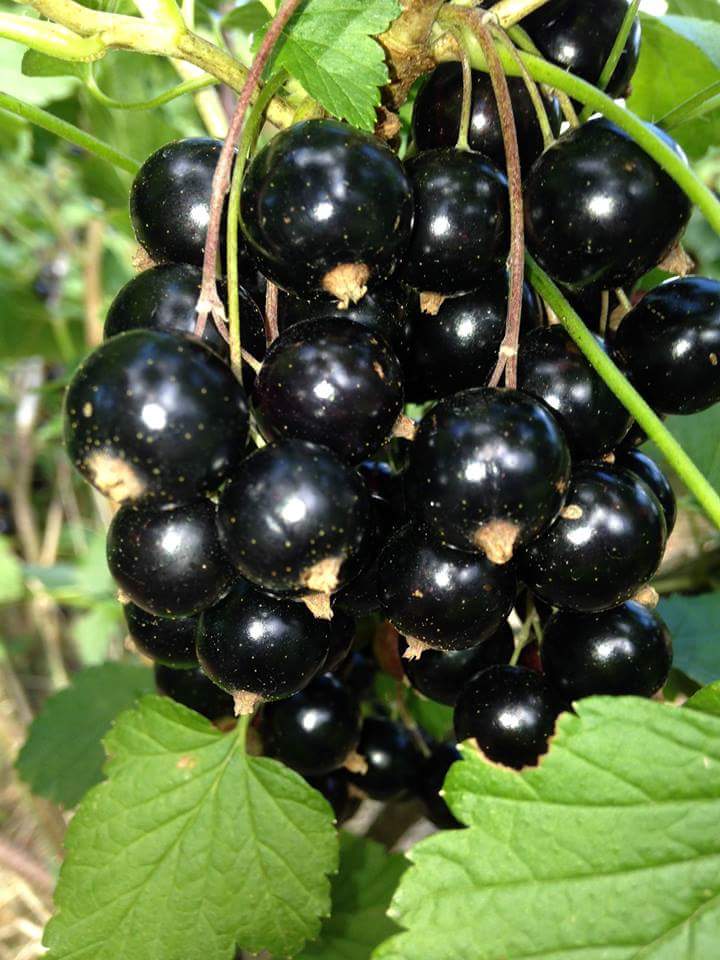 August
In late July, early August comes the Plum season. We grow varieties from Opal, Czar, Jubilee, Victoria and Marjories to make the most of English fruits into early September.  Plums are fantastic for making jams, chutneys cakes and crumbles but are also delicious on their own or as an alternative topping for a pavlova.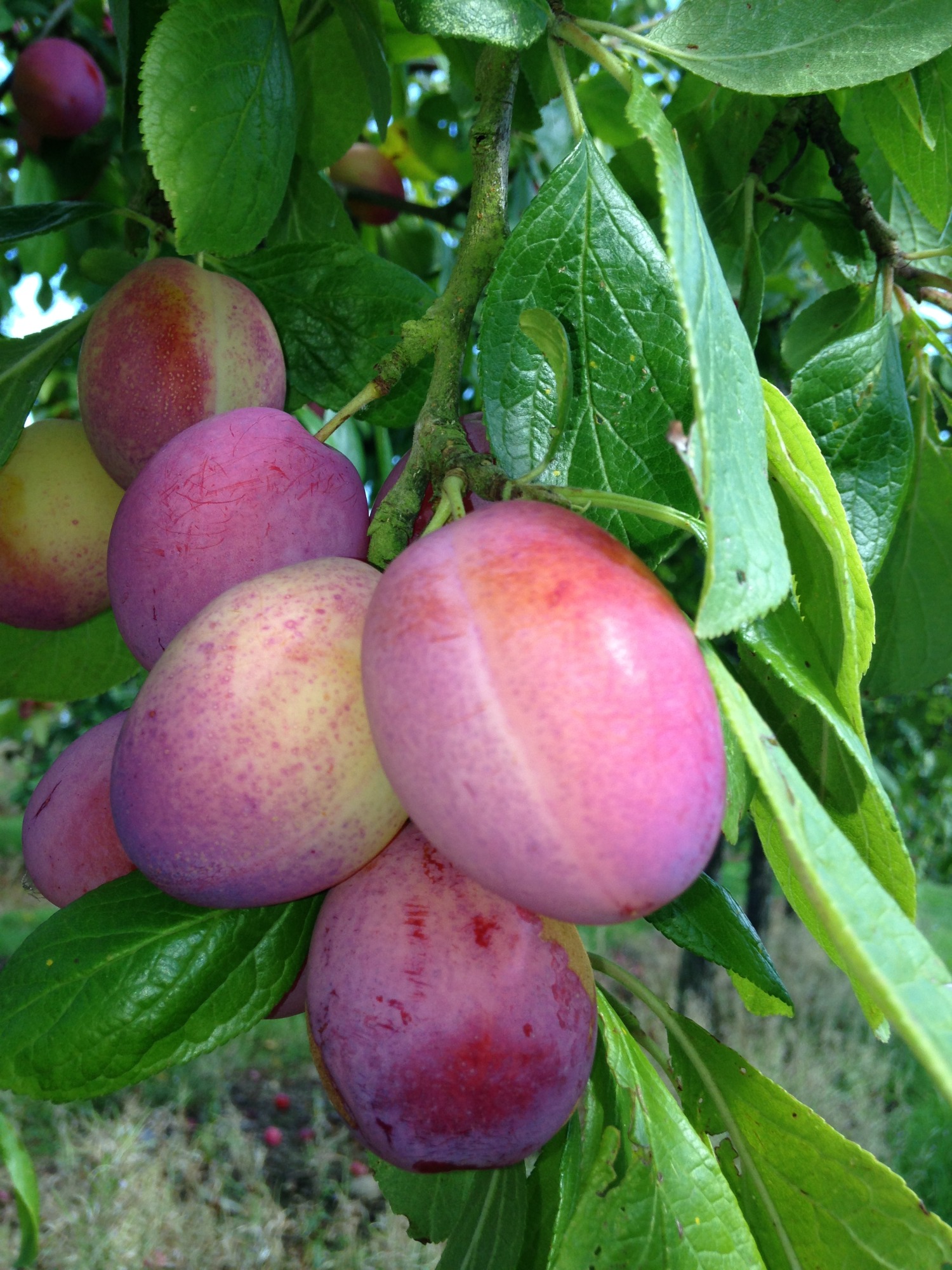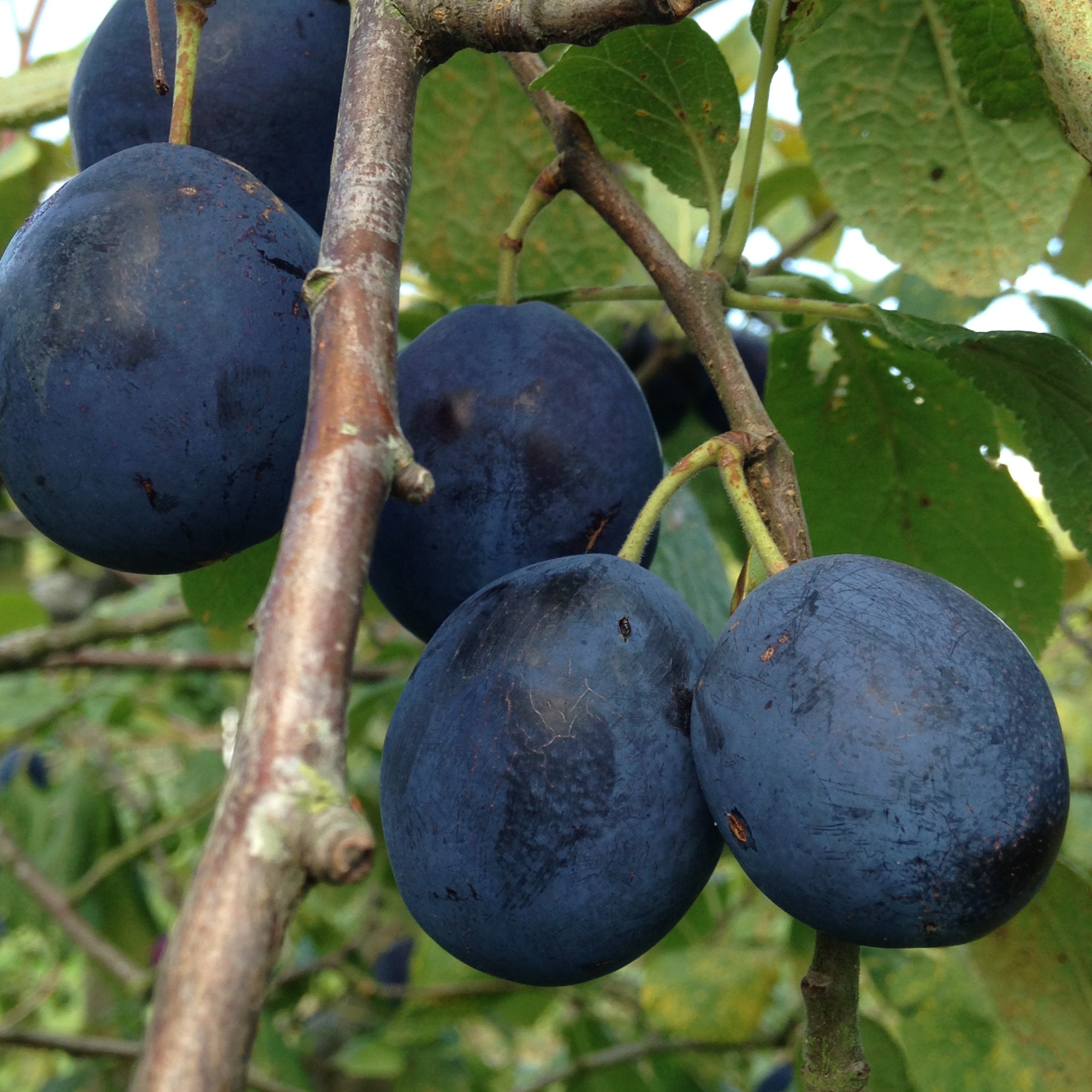 September
We end the season with our wide range of English Apples. Kent is famous for its apples and we are proud to grow Discovery, Cox, Russet, Bramley, Spartan, Gala, Howgates and Jonagold among other varieties. They all have a unique flavour, texture and appearance; just ask us for advice if you are not sure what to pick.  Whether you want to freeze some apple and blackberry crumble for the winter months, make your own cider or simply have the freshest fruit bowl in town, we have the apples for you.